LCG Announces Additions to Tampa & Chicago Offices
Sandy Oh Joins LCG Advisors in the Chicago Office.
Jason Burke Joins LCG Advisors in the Tampa Office.
LCG Advisors has offices in the following locations: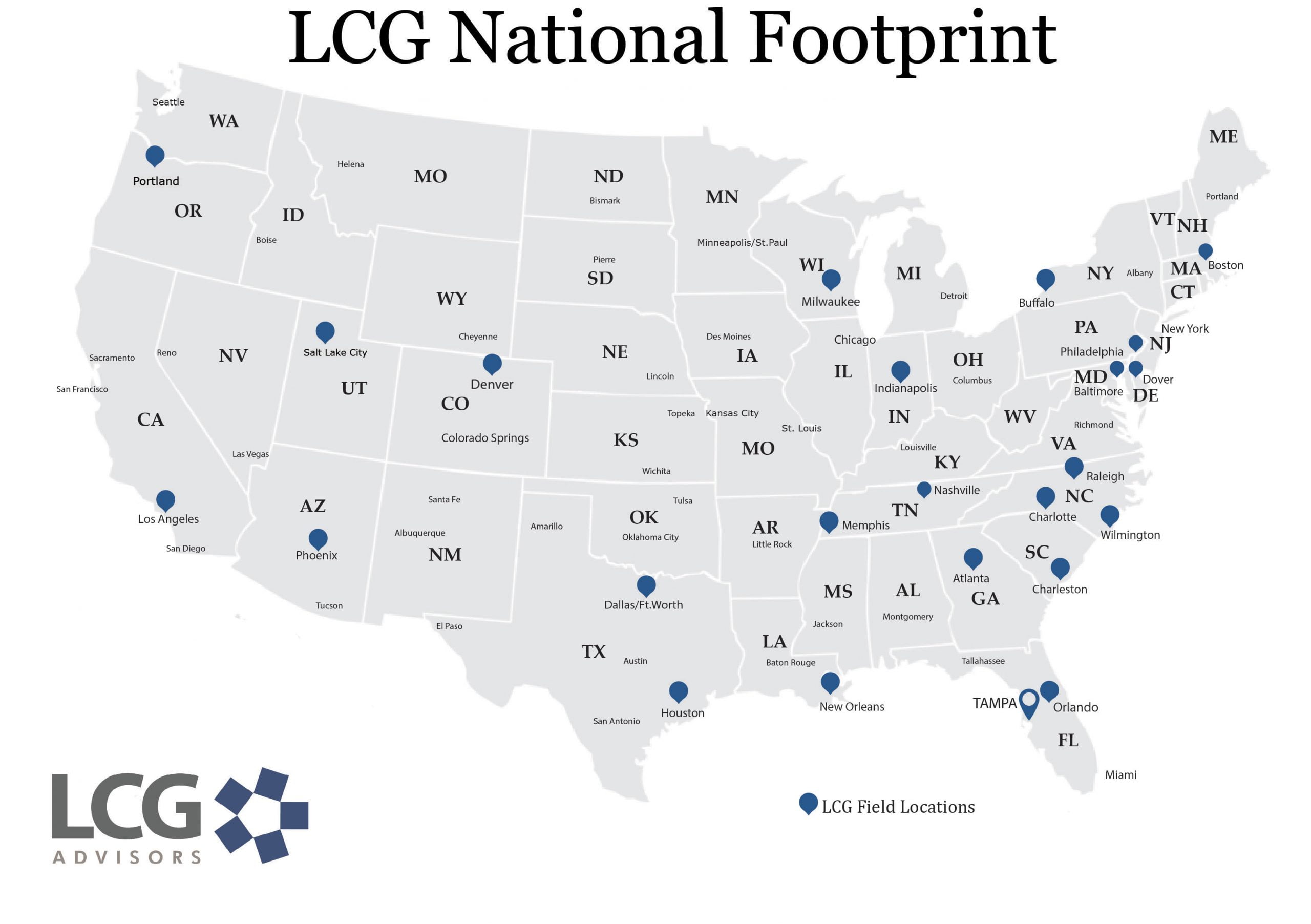 At LCG, we put the best interests of our clients first, offering objective, unbiased advice delivered in the most professional manner.
Our passion for finance and creativity drives us at LCG, and we welcome challenges that most would shy away from. We meet the most complex client needs with energy, commitment, and innovative thinking.
Founded in 2003, we've developed a reputation for consistently exceeding client expectations with a very high level of integrity and professionalism. LCG's team of 60 professionals work in complement with our clients' management teams to overcome challenges, minimize transaction risk and maximize overall transaction value. Our clients rely on us as their trusted advisor and we take that responsibility very seriously.